Description
FSM Sports Description:
Stream lined seminar consisting of lecture and hands-on applications of Frequency Specific Microcurrent for athletes. Learn how the RRP Module (Rehabilitation, Recovery, Performance) will help give your athletes/team the extra edge that separates them from the rest. Course work consists of osteopathic MSK assessment, manual therapy treatment with FSM protocols, recovery techniques, and protocols used for treatment in new motor patterning used in rehab and performance enhancement.
Meet your Instructor: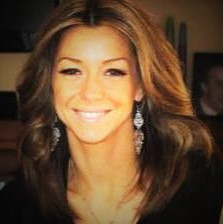 Kim has over 17 years of clinical expertise with soft tissue therapy; working with athletes in multitude of sports ranging from the NHL, AHL, CFL, NLL, Olympics and National level teams.
Kim was the first myofascial therapist to use FSM (Frequency Specific Microcurrent) in Alberta, and is was the only practitioner to have obtained the Advanced, Certified and Instructor levels in Canada.
Kim has an additional background as a CPT which she did for many years in conjunction to her manual therapy practice. Kim integrates Osteopathic based assessment and treatment skills with FSM which have proven to be successful, effective and unlike anything seen in the field.