Read below to hear about what our practitioners have to say.
Want to Share Your Frequency Specific Seminar Experience?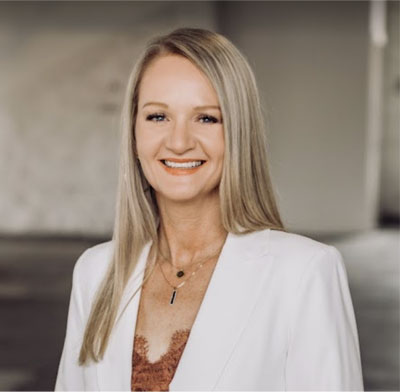 Having FSM available in my practice is like having a very competent doctor working side-by-side with me.
"I know that my results will be amplified and made more spectacular because of FSM, and that it can do so quickly…FSM can treat virtually anything that goes wrong with the body. In our practice, we have used it for concussions, hot discs, sprains, shingles, costochondritis, Fibromyalgia, RSD, vertigo, pain anywhere, PTSD…the list goes on. FSM is one of those seminars that will make you excited again. It opened up a whole new world to me."
Dr. Katinka van der Merwe, DC
The Master Circle
Your disc protocol has been my salvation more times than I can count!
"Dr Carol – I got your email tonight and had to reach out to you. I met you at a Core Seminar several years ago at Thomas Jefferson Hospital in Pa. I was the guy who audited the seminar. You treated my neck, the lumbar issue that wasn't lumbar (kidney stones). FSM has given me my life back. After my skiing accident in college when I broke C3, C4& T6 I have had my share of nerve pain with no solutions other than drugs which only Made the pain more manageable.
Your disc protocol has been my salvation more times than I can count. I have also added a fracture of L5 my orthopedic says I have used my body? I have worked with C. B. in Albany NY. I have lost count as to how many people I have sent to him that have been helped. This past year I finally got married and my wife has benefitted from FSM as well.
I wouldn't be enjoying the quality of life that I am living if it wasn't for FSM. THANK YOU for bringing this technology back. I'm not sure that you will remember me but I can assure you I will never forget you."
— J. R.
Severe pain diminshed to mild.
"Hi Dr. Carol – I wanted to write you about an experience with FSM and second degree burns. My partner stepped in hot ashes and had 2nd degree burns over the majority of her right foot. I immediately applied the NI protocol for 2 sessions followed by the skin/wound healing protocol. And repeated until the severe pain was diminished to mild, the pain started to reduce significantly half way through the first round of the NI protocol. The blisters were diminishing form fluid filled to flat and patchy in 4-6 hours. The following day I continued to apply the NI protocol followed by the skin wound healing protocol 4 times through out the day.
This occurred on Sunday evening about 7 pm she is up and walking around this morning, Tuesday at 9am! She still has some intermittent mild soreness no sigh of infection and the blisters look like they are a week or so old.
FSM again has saved the day!
Thank You! Blessings!"
– Sunny Birdstone, LMP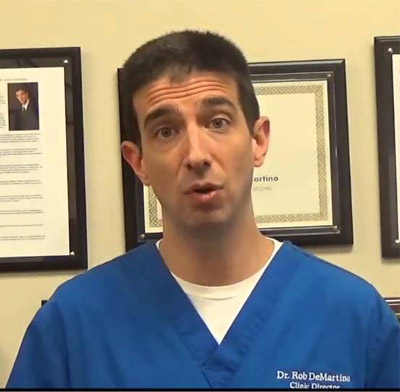 One of the most powerful healing tools we have available to us.
"I have been using the Frequency Specific Microcurrent in my office for many years now and I can confidently say that it is one of the most powerful healing tools we have available to us. Our units run all day long from the second clinic opens till the last patients leaves. When I originally went to the seminar I wanted to learn how to apply the technology but I found it so much more helpful than that. Filled with clinical pearls and outside the box thinkers, it was incredibly valuable. Carolyn McMakin has brought us in natural healthcare something extremely special. I firmly believe that in order to get the best results with patients we have to combine biology, chemistry and the laws of physics. That is why when we put together our training program on dealing with more complex disease processes, there is no better tool to allow us to apply all the sciences than the Frequency Specific Microcurrent. It has my highest recommendation."
Dr. Rob DeMartino, DC, QNCP
Superior Health Solutions
"I have never experienced any treatment or therapy that provides relief and results as quickly as Frequency Specific Microcurrent. I have been amazed and pleased."
— Robert Lerman, MD PhD
"FSM is a whole new approach to the treatment of musculoskeletal pain patients that is far superior to any other treatment available. This was my personal experience."
— David Simons, MD
"I had 7 new NHL players this week and 1 Olympic speed skater…. All said the same thing… "This is professional sports best kept secret!"
— Kim Pitts, LMT
Dr. McMakin shares her knowledge generously
"I am a physician from Victoria, BC. Being very new to FSM, I enjoyed the practicum a lot and think the hands-on component is essential. The new facility in Troutdale is gorgeous, and Dr McMakin answers every question and shares her knowledge generously. Mixing with a small group to exchange ideas on how to integrate FSM into practice was invaluable. I highly recommend both the course and the practicum. I look forward to seeing results soon."
— Jannice Bowler, MD
Understanding the cause of symptoms and addressing them feels amazing.
"The most recent advanced core was amazing. The speakers and topics covered were incredible. Especially the lecture on the nature of water, the possible mechanisms of fsm and the diabetes lecture by dr. Demartino. Neil Nathan, the case studies and the dental lectures were also inspiring. Understanding the cause of symptoms and addressing them feels amazing. Thank you very much Dr. McMakin for all the work that you do."
— Anonymous
I heartily recommend this treatment.
"One of the best treatments that I have found is Frequency Specific Microcurrent (FSM)…This form of therapy works quickly, with minimum discomfort and often a rapid result…I could actually feel the tissue soften and melt under the microcurrent gloves. I can look forward to steady progress. I heartily recommend this treatment."
— Devin Starlanyl, MD
How in the world did I practice without FSM?
"Using FSM has enabled me to do more for my clients. I like the increased success I am seeing. With chiropractic alone I get frustrated. I wonder now How in the world did I practice without FSM???? I use it with almost all my patients. It just gets included in all my treatment plans. As the doc I find myself sometimes being more impatient than the patient now. Before FSM in my office, I twould find myself telling my patients that reason they are called patients is because they have to be patient. Now I find myself more impatient than my patients. Adding FSM into the equation has made chiropractic much more efficient and rewarding."
— Greg Chapman, DC